Hours of Operation:
| | |
| --- | --- |
| Mon | 9:30 am to 5:00 pm |
| Tue | 9:30 am to 5:00 pm |
| Wed | Closed |
| Thu | 9:30 am to 5:00 pm |
| Fri | 9:30 am to 5:00 pm |
| Sat | 2nd Sat of each month 9:30 am to 1:00 pm |
| Sun | Closed |
Send us your questions

.
Located inside Sulphur Springs Public Library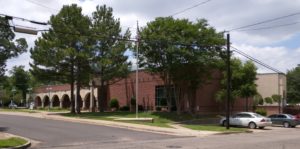 Physical address:
611 North Davis Street, Sulphur Springs, TX 75482
Mailing address:
P.O. Box 624, Sulphur Springs, TX 75483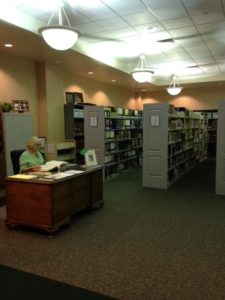 The Hopkins County Genealogical Society moved here in May of 2015. The library has a new digital microfilm reader, several computers, and numerous CD's as well as internet service.
We have access to Ancestry.com, Fold3.com, and GenealogyBank.com and other internet websites. The library also owns all of the microfilm censuses for every county in the state of Texas through 1930, many other rolls of microfilm from other states, newspapers, and court records.
There are over 8,000 volumes of printed materials. Many people have donated records to our Vertical Files as well as printed family histories. The County Clerk has also made available computer indexes of all marriage records, and volunteers have copied many other historical records. HCGS also has established an Archives section with numerous original Hopkins County court records. The Archives also contain family records, a large collection of photographs, original newspapers, and Bible records.

Send us your questions. hcgstx@suddenlinkmail.com
Call us today!
903.885.8523
Located inside Sulphur Springs Public Library