Hopkins County Genealogical Society
Spring Seminar
May 20, 2023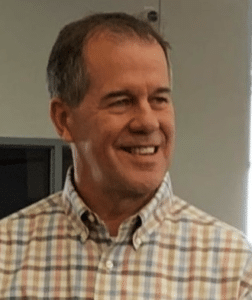 Our Speaker: John A. Sellers is a fifth generation native to Hopkins County, Texas. He graduated from Texas Tech University, with a degree in advertising/public relations and, received his teaching certificate in history from Texas A & M, Commerce; He has been doing genealogical and historical research since 1985. His favorite area of research is in the courthouse. He has visited courthouses in several southern states and has conducted extensive research in Texas and Louisiana.
John is an active member of the Hopkins County Genealogical Society and has served sixteen years on the executive board and as President, 1997-1998, 2017-now. He was several times a speaker at the FGS National Conference. He has been the featured speaker for more than 75 all day seminars located in Texas, Louisiana, Arkansas, New Mexico, and Oklahoma. John has given over 300 programs on genealogy and history.  He has been the featured speaker at the DRT Genealogical Conference at the Alamo and the Louisiana Historical and Genealogical Seminar in Baton Rouge, Louisiana.  He has been a faculty member for Angelina College Genealogy Conference, in Lufkin and was a featured instructor at the new Texas Institute of Genealogical Research, in 2017,2019,2021 and 2023.  He has completed Genealogy as a Profession, Advanced Methodology, and Advanced Library Research courses at the Institute of Genealogical and Historical Research, Samford University.
John was a lecturer at the Institute of Genealogical Research, Samford University, 2009, 2010,2014 and University of Georgia, 2018 and 2021 He compiled an addendum to the 1850 Census of Hopkins County. He is currently the Hopkins County Marker Chair for the Texas State Historical Commission.  He is also serving his fifth term on the Sulphur Springs City Council.
Click here for registration form with a list of topics and schedule.
Upcoming Genealogy Seminars for 2022
October 15, 2022
October 21, 2022
This is going to be a virtual event that can be viewed online anywhere.